DoveTales, An International Journal of the Arts
Submission Guidelines
2021 Issue Deadline April 1st 2021

Publication Date: May 15th, 2021
Theme: Letters from the Self to the World
Guest Editor: Adriana Páramo

At some time in our lives, we are, among other things, a conglomerate of silences. The unspoken words remain within us, burdening and burning, passively but relentlessly gnawing at us, begging to be let out of their lair where they live for days, months, years, whole lives.
How do we reconcile our hopes for peace with our inner turmoil? Shouldn't we be the first beneficiaries of our peaceful activism efforts? Should we not actively fight our inner demons, confront past and present ghosts, lighten the crushing weight of our cumulative Should've saids, I should've dones? Isn't self-empathy an essential first step towards the experience of compassion for the living world around us?
The Encyclopedia Britannica defines the word Epistle in straightforward terms: a composition in prose or poetry written in the form of a letter to a particular person or group. It is my hope that you accept this invitation, open your heart, and write your unspoken truths. Send us a letter you never thought you'd write, you know, the one you've been toying with for years, or sit down and get that "thing" off your chest that can only start with a cathartic 'Dear X'. Write to a member of your family, an old flame, a politician, a group of people. It could be a humorous rant, a thank you message, a confession, a belated indictment, a love note, or a message asking for or offering forgiveness. Whether you write this letter to someone else or yourself (how about a letter to a younger self?), write it with your gut, throat, and knuckles; with tender wrists and beating hearts; with rage and fire and love.
In sum: Write your heart out.
Adriana Paramo, Guest Editor
---
Adriana Páramo is a cultural anthropologist, writer and women's rights advocate. She is the author of Looking for Esperanza, My Mother's Funeral, and Unsent Letters to My Mother. Her essays have appeared in multiple literary magazines and been noted in The Best American Essays for consecutive years. She teaches creative nonfiction writing in the low-residency MFA program at Fairfield University. Currently, she writes from the Middle East, where oddly enough, she works as a yoga and fitness instructor.
---
Submit your work here:
Our DoveTales journal is a manifestation of the Writing for Peace mission to promote writing that explores the many aspects of peace. One of our goals is to expose young writers to a diverse collection of thoughtful works by both established and emerging writers, as well as our Writing for Peace advisers.
General Guidelines
We prefer previously unpublished work, but if you feel your published piece is especially relevant to our theme, and you own the rights to it, please give us all the particulars of its publishing history so we can be sure to properly credit the previous publisher.
Work must be submitted electronically through Submittable.  Please include a  third-person biography (up to 100 words), and make sure your contact information and mailing address are current.
We are happy to accept simultaneous submissions, but please inform us immediately if your work is accepted elsewhere.
Contributors maintain all rights to their work, but grant Writing for Peace the right to publish work in our online journal and a print anthology that may be published at a later date. For work that is particularly relevant that we aren't able to publish in the smaller online journal, we may ask permission to publish the piece on our blog. Should the piece be re-published in another journal, we would be grateful for a mention.
At this point, Writing for Peace is unable to pay our contributors, but we do offer discounted copies for our contributor's purchase.
Fiction and Nonfiction:
We consider short fiction and personal essays with a unique voice. We do not accept genre fiction. We welcome flash fiction, nonfiction, and lyric essays, as well as translations, with the author's permission (if applicable). Though the guidelines can be flexible for extraordinary work, published short stories and essays should not exceed 20 manuscript pages. Please submit one story or essay at a time.
Poetry:
We consider poetry of any style. Please limit poetry submissions to no more than three poems per issue.
Interviews:
We welcome theme-appropriate interviews with activists and writers who add a unique approach or voice to the conversation. Please send queries to editor@writingforpeace.org with "DoveTales Query" in the subject heading.
Art and Photography:
We welcome your art and photography submissions. Please submit them in jpeg format through the link below, and include a short cover letter describing why you feel your images are suitable for the DoveTales theme.
Submit your work here: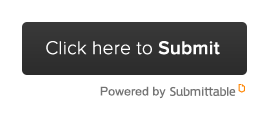 Copyright © 2020 Writing for Peace. All rights reserved.